TRU Hilton began in 2016 as a new chain of mid-market hotels in the USA. As of January 2019 there are 53 locations. I work with new hotels to create large-scale custom artwork for their lobbies, highlighting local attractions. I create the digital files, then vinyls are printed and installed on site at each hotel at around 20' x 10'.
Projects coordinated by Indiewalls.



Midtown Cleveland, Ohio
Digital illustration printed at wall size, showcasing various landmarks around Cleveland.
Graphite drawings were scanned at a high resolution and digitally colored in a warm limited palette.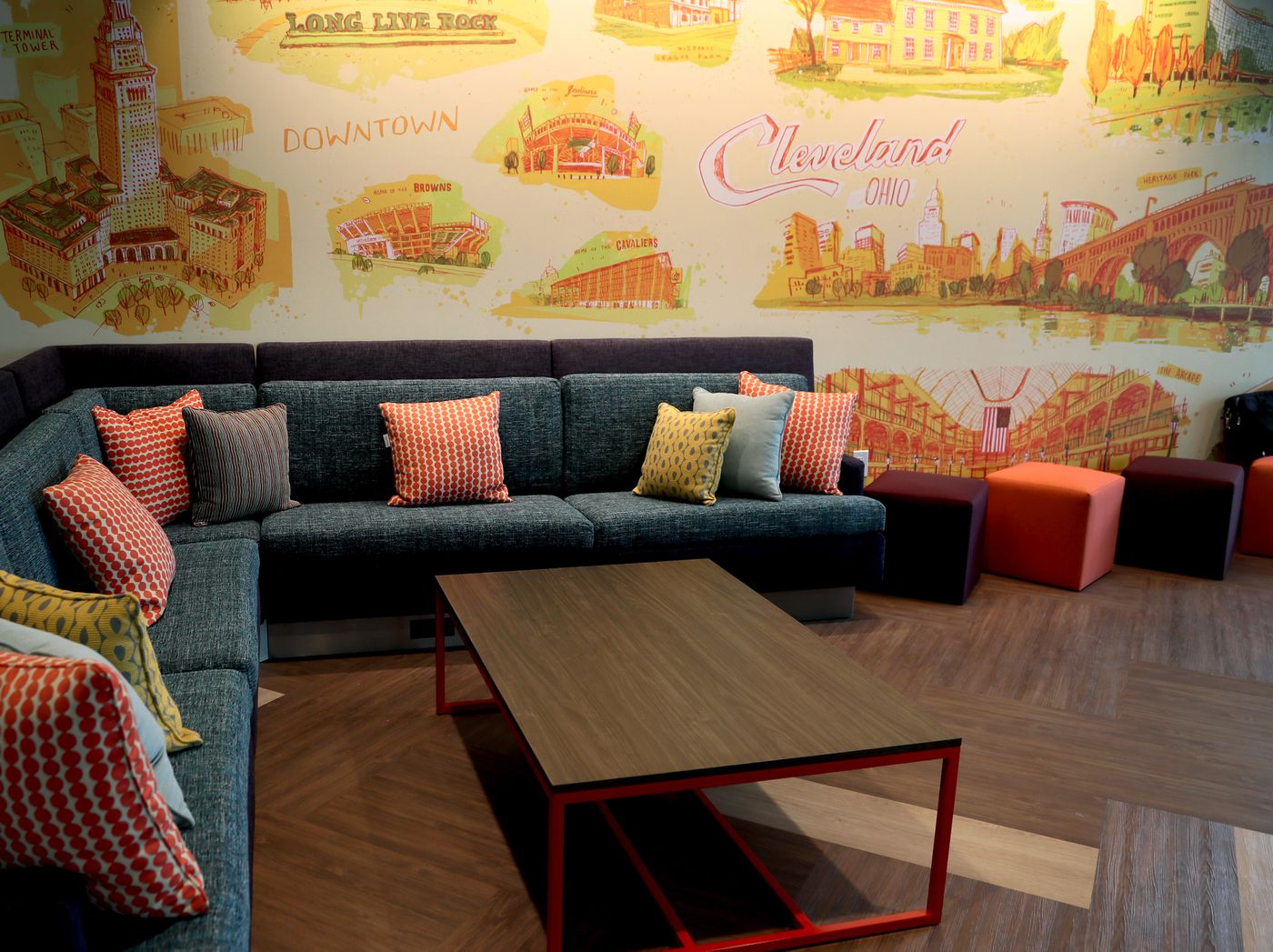 ︎ ︎ ︎
Rapid City Rushmore, South Dakota

Digital illustration printed at ~10 x 18' ft, installed summer 2019. Local favorite pastimes (climbing, mountain biking, motorcycle touring) and famous landmarks (Mt. Rushmore, Crazy Horse Monument, and Needles Highway rock formations) are shown.


︎ ︎ ︎
St. George, Utah

Digital illustration printed at around 20' long as a wall-sized mural. Custom made to show scenery, typical activities, and local landmarks around this city near Zion National Park. The hotel opened early in 2019.


︎ ︎ ︎
Elkhart, Indiana

A center of RV manufacturing in the USA in northern Indiana, I illustrated some outdoor recreational activities you can do in Elkhart, as well as local plants & wildlife.


︎ ︎ ︎
Mason, Ohio

Home of King's Island, one of the largest amuseument parks in the Midwest.


all content © Eleanor Doughty. Do not repost or reproduce images without permission. contact: info(at)edoughty.com