TRU Hilton
I work with Indiewalls & new hotels to create large-scale custom artwork for their lobbies, highlighting local attractions.
I work on the illustrations as digital files, then vinyls are printed and installed on site at each hotel at around 20' x 10'.



Eugene, Oregon
Vector + ink illustration showing the lush Oregonian landscape and local trail runners.



Indianapolis, Indiana

Map style illustration showing local landmarks of downtown Indy at twilight.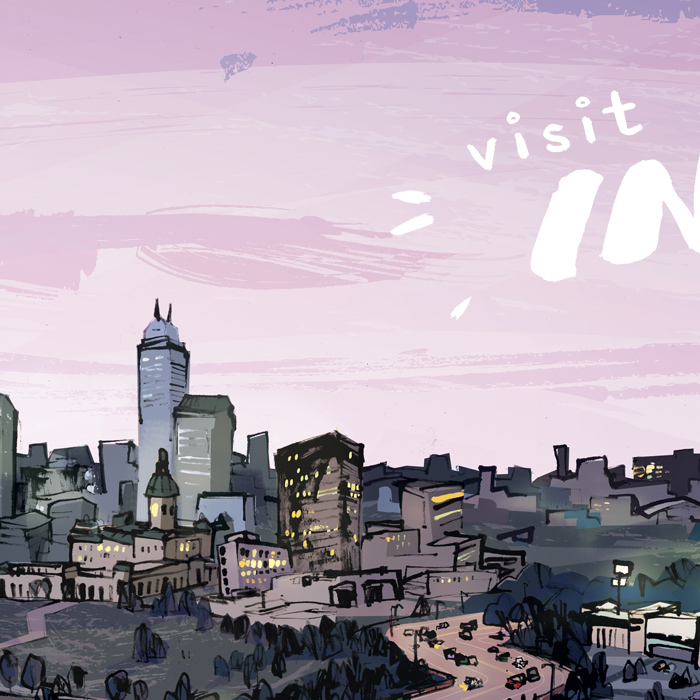 Jacksonville, Florida

I illustrated the skyline of this sunny Floridian waterfront city, as well as several of its local landmarks.



Midtown Cleveland, Ohio
Digital illustration printed at wall size, showcasing various landmarks around Cleveland.
Graphite drawings were scanned at a high resolution and digitally colored in a warm limited palette.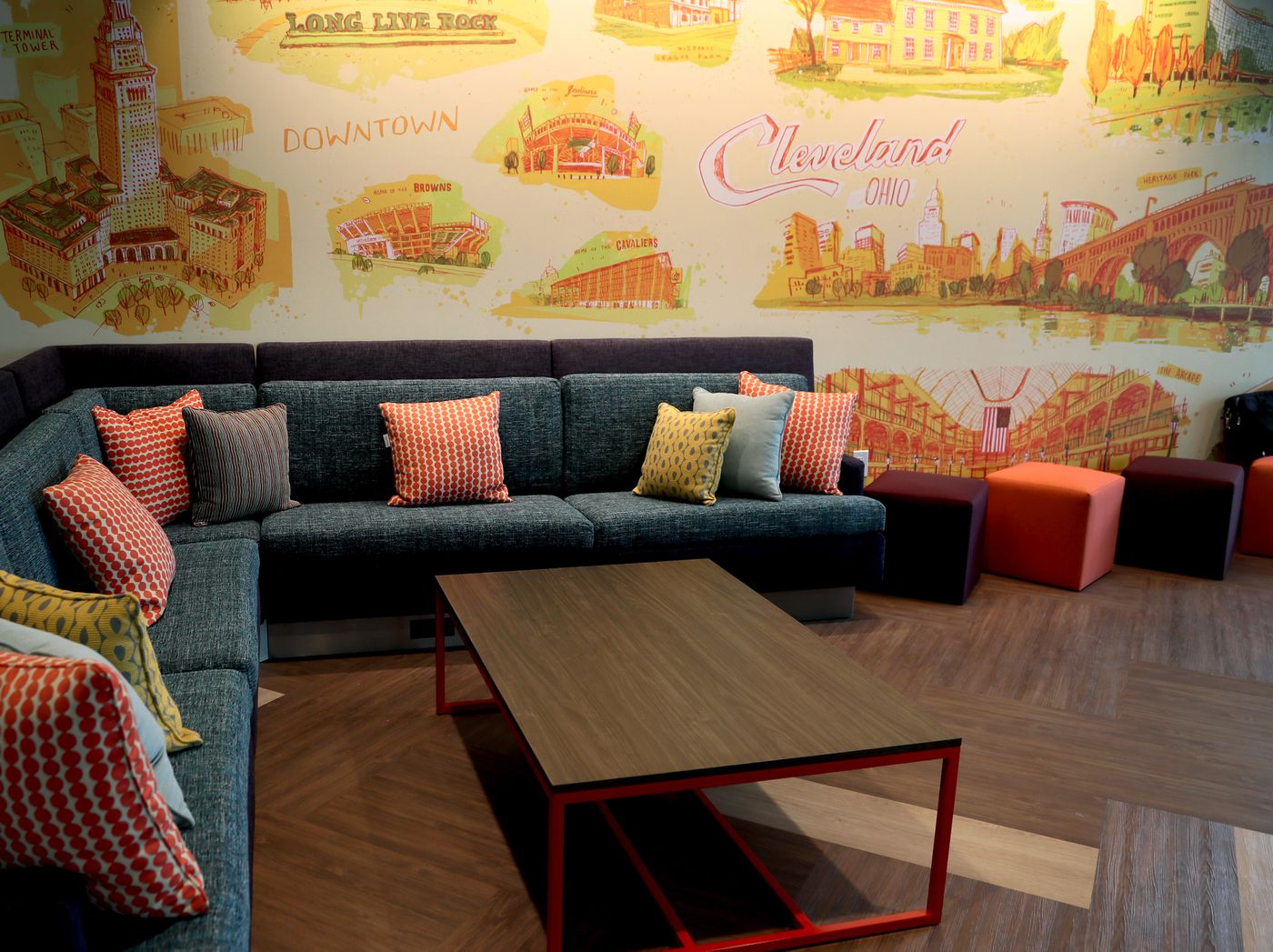 Rapid City, South Dakota

Digital illustration printed at ~10 x 18' ft, installed summer 2019. Local favorite pastimes (climbing, mountain biking, motorcycle touring) and famous landmarks (Mt. Rushmore, Crazy Horse Monument, and Needles Highway rock formations) are shown.)

St. George, Utah

Digital illustration printed at around 20' long as a wall-sized mural. Custom made to show scenery, typical activities, and local landmarks around this city near Zion National Park. The hotel opened early in 2019.


Elkhart, Indian

A center of RV manufacturing in the USA in northern Indiana, I illustrated some outdoor recreational activities you can do in Elkhart, as well as local plants & wildlife.


︎ ︎ ︎
Mason, Ohio (2019)

Home of King's Island, one of the largest amuseument parks in the Midwest.


all content © Eleanor Doughty. Do not repost or reproduce images without permission. contact: info(at)edoughty.com